Fragrance Focus
Embark On An Exhilarating Adventure:
Behind The Scenes Of Silver Mountain Water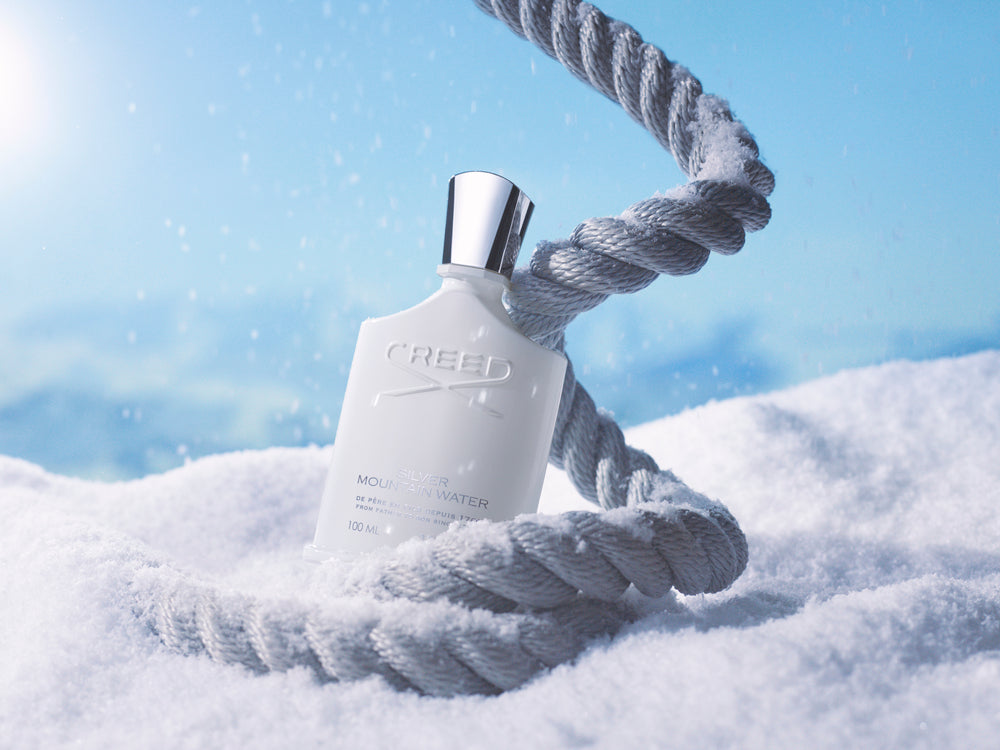 Embark On An Exhilarating Adventure: Behind The Scenes of Silver Mountain Water
The House of Creed embarks on an exhilarating journey exploring the fresh and energising scent of Silver Mountain Water, bringing to life the fragrance through the extensive and pristine beauty of Switzerland and the breath-taking Alpine region. Evoking the crisp, icy alpine air and the sparkling clear waters of mountain streams the latest campaign is an ode to the luxurious universal Eau de Parfum.

THE STORY OF SILVER MOUNTAIN WATER


Created by Olivier Creed in 1995, this fresh, green fragrance emulates the glistening narrow rivers that flow through the snow-capped Swiss Alps, a bracing landscape in which Olivier Creed, a championship skier, finds for relaxation and renewal. A bestseller since its launch, this modern marine, green scent captures the purity of the mountains with its opaque white bottle hinting at the icy snow banks topped with a glistening cap.


BEHIND THE SCENES OF THE SILVER MOUNTAIN WATER CAMPAIGN

The campaign, shot by Kevin Macintosh and directed by Victoria Gaiger and inspired to transform the icy freshness of the fragrance, was shot in the surreal and imaginary landscape of silver icebergs, whilst the styling of the model reflected the contemporary elements of the masterpiece that is Silver Mountain Water. Mist and ice helped create a metaphorical journey to the magical summit and captured the essence of crystal clear streams descending over frosted rock face, whilst retaining the comfort of a warm and plush jacket. Inspiration came from many sources from the great icebergs of the Arctic to the pioneering mountaineers of the past. Key elements of the House of Creed's identity is the celebration of the outdoors and nature which play an important role in this campaign.
Explore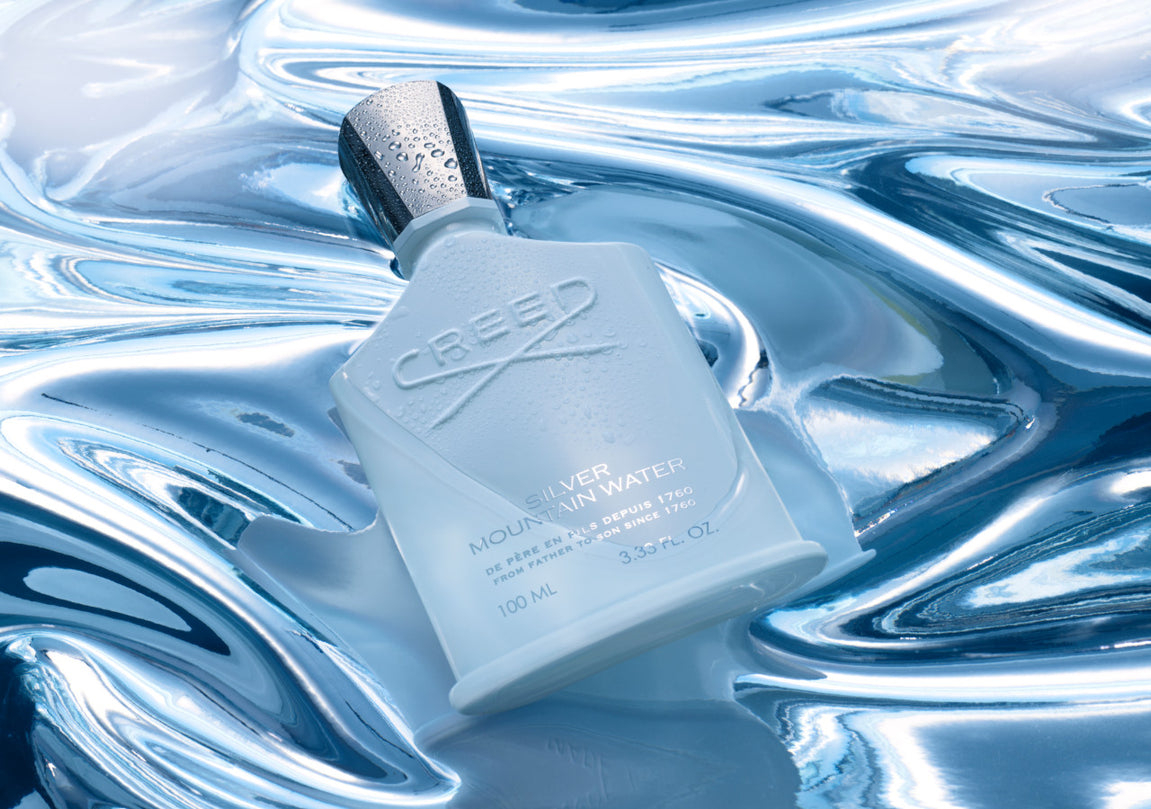 Silver Mountain Water Scent Characteristics
Silver Mountain Water
Citrus & Rich
$345.00
Shop Now