From Tailors to Perfumeurs
The House of Creed has a notable history that is traceable for over 250 years. With seven generations that have shaped the fragrance house, the history of the brand is more than just tales passed from one's grandfather, they are a matter of public record.
In order to delve into the legacy of the Creed name, The House of Creed looked to a professional archivist who notably has worked uncovering the hidden archive of the family. Upon her discoveries, we found that the Creed family did not always start out in the fragrance business. Further unearthing uncovered a history of makers to tailors to today's master perfumers, enforcing the historical fact that the Creed family are indeed a master of all trades.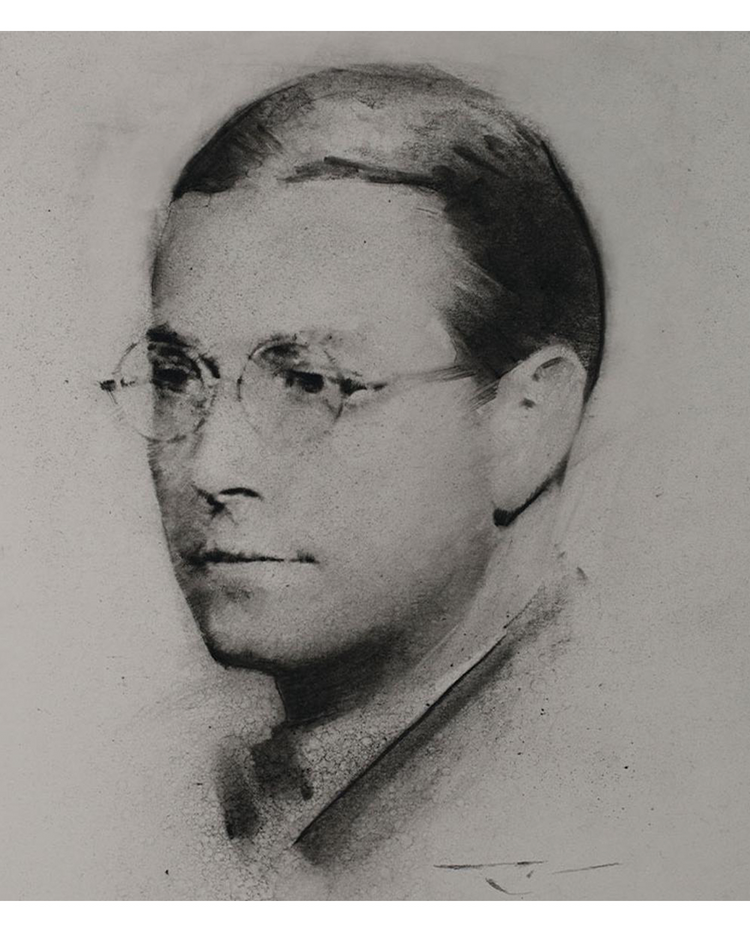 When James Creed Came To London
James Creed, a talented ambitious man who was practically penniless when he first left Leicester in 1710.
After delving further into the history, the archivist found marriage certificates for James Creed, who frequented between Wokingham and Marylebone and whose son, Henry Creed, proved his will.
It was this Henry who we learnt took the tailoring business to Paris and this is where The House of Creed get their British and French ethos from.
After further exploring the archives of the Metropolitan Museum of Art, our archivist found a mention that the first London tailors to open in Paris at 25 Rue de La Paix was Henry Creed, and to honor this we named one of our exquisite leather trunks after our first Parisian atelier.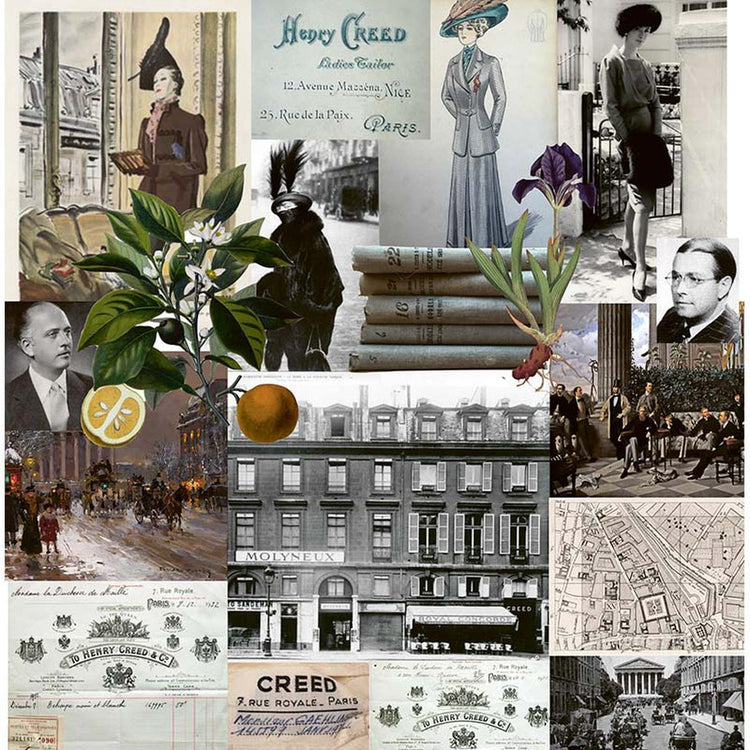 Royal Connections
With many references to royalty in our history, it was important to find direct links to our royal connections and in the year 1860, in an article of the Army and Navy Gazette, it was noted that the Henry Creed of Creed and Cumberland was awarded a by special appointment to Queen Victoria and Principal Courts in Europe.
However, this was not the first time that Henry had been aquatinted with Royalty. He began working in D'Antin Paris, for the tailors Messrs Harris &Co which is where he would have created garments for European Royalty.
In 1885 Henry was granted a Royal Warrant which was signed by Mistress of the Robes, Annie Roxburgh and to this day you can find this warrant hung in our Serbie Store in Paris.
We know that Henry created a riding habit for Queen Victoria in 1885, which you can find in the Kyoto Museum, and it is this riding habit that inspired our campaign for our best-selling female fragrance Aventus for Her.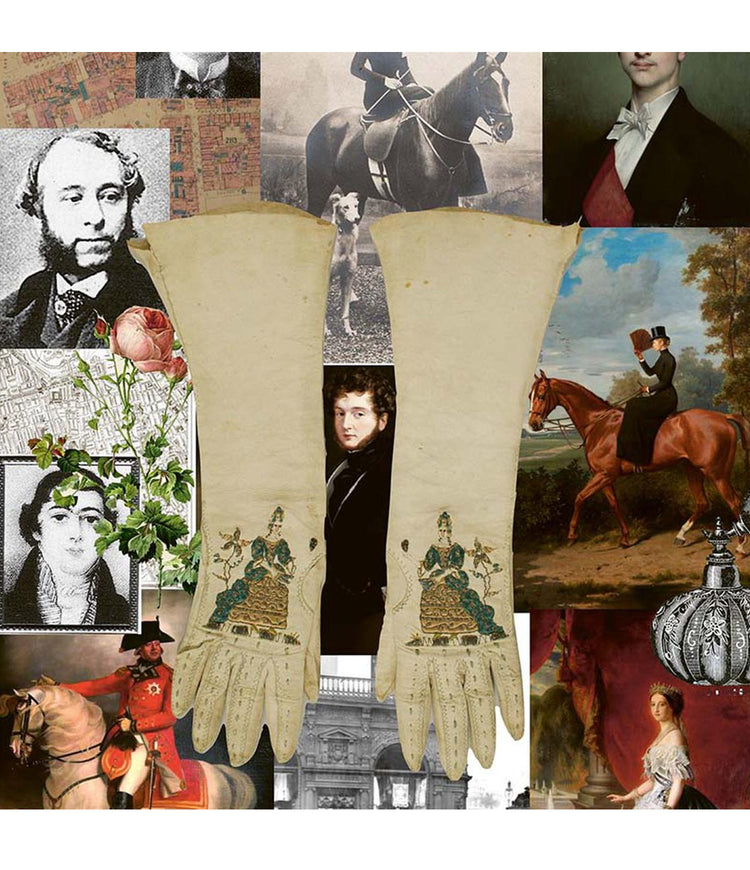 Scented Hemlines & Leather Gloves
In 1902, a visiting card gives two addresses for Henry Creed both in France, Paris and 12 Avenue Massena, Nice. Nice is just 25K from grasse which at the time was becoming the centre of Frances' fragrance industry.
It would have been very common for tailors to scent hemlines and leather gloves with fragrance. Difficult to make, cut and stitched by hand, well-made gloves were an expensive luxury item.
Adopted as a symbol of wealth and status, they are often seen in portraits of the aristocracy. Perfume, another symbol of wealth, enabled the rich to make ostentatious displays of their standing by purchasing perfumed leather goods such as gloves, shoes, belts and sword scabbards.
Scenting the gloves was a long and delicate process, involving a range of techniques. First, to get rid of the tanning smells, the leather was steeped in an aromatic solution or rubbed  with fragrant pastes.
After this, the gloves were cut, sewn and dyed. Then came the mise en fleurs, where the gloves were placed on top of several layers of flowers in a closed box.
The petals were renewed every 12 hours and the gloves hung up to dry. After eight days of this treatment, the gloves would have taken on a scent, and the insides were powdered to make the gloves easier to fit.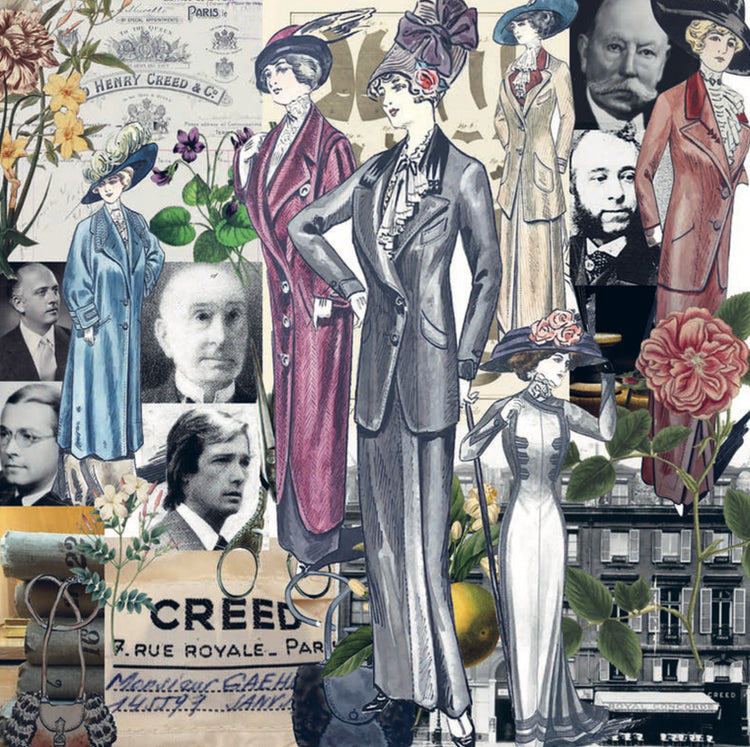 Linton Tweeds
After Henry passed away, his sons Henry and James (Olivier's father) took over the business. Couture and tailoring would still be prominent in the family business, with one of Henry's sons, Charles, undertaking an apprenticeship at Linton Tweeds.
Charles would also go on to become a founding member of the British Fashion Institute and, as photographed in the V&A book The Golden Age of Couture, you will see Charles seated alongside the other founding members.
He finally joined the family business in 1935 after working as a floor walker at Bergdorf Goodman. While Charles was running the business in Paris, his brother embarked upon a journey across the seas around the Far East.
Here, James explored Japan which would have been an extraordinary expedition for the young man.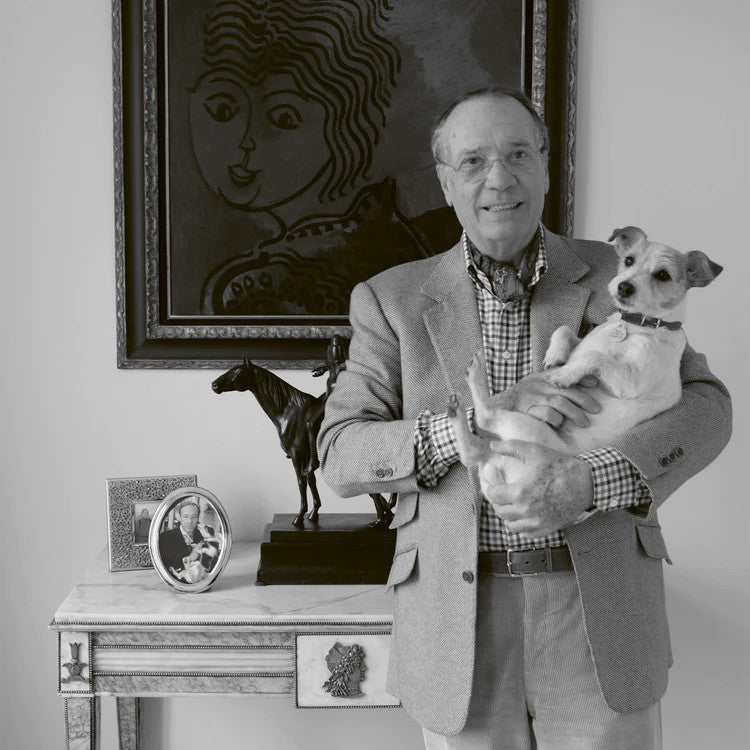 Olivier Creed
When Henry senior died in 1949, James and a young Olivier Creed continued The House of Creed legacy. Olivier, who created the blockbuster fragrance Aventus is credited for transforming the business from 1000 bottles to what it is today.
In Creed's First Edition Book, Olivier muses 'My grandmother helped me a lot and even gave me a mould to make the bottles, and my father told me if my passion was for fragrances, then I should go for it'.
Today Olivier, accompanied by his son Erwin, create artisanal fragrances in our factory in Fontainebleau.
Read about the Art of Millésime